Massage & Bodywork Services
Call 843.640.2444 to book your appointment today!
It's time for you. Pick your time frame and your focus, and we'll go from there.
75 minutes or more is highly recommended for a full body massage. Gift Certificates are available.
Massage & Bodywork
most modalities, including Swedish and deep tissue

30 minutes - $50

60 minutes - $80

75 minutes - $90

90 minutes - $100


Add-on Services
Add to any service

Aromatherapy - $20

Hot Stones - $20

Salt Glow - $45

Happy Feet - $25 / $40 (15 min or 30 min)

Sleepy Head - $25 (15 min)

Warm Cocoa Butter - $20

Outcall - Call for pricing:
women, couples, or events only
Chair Massage

30 Minutes: $45
Also available on-site for corporate & other events
Please call for pricing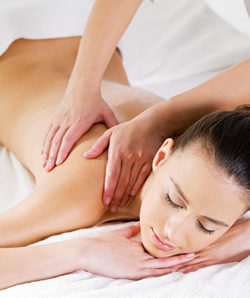 Multi-Session Package Specials:
Buy 5 Massages, get *15% OFF!
Five 60 Min Sessions - $340
Five 75 Min Sessions - $380
Five 90 Min Sessions - $425
Year of Massages!
Buy 10, get 2 Massages FREE!!
60 minute: $795 (regularly $960)
75 minute: $895 (regularly $1,080)
90 minute: $995 (regularly $1,200
Spa Package


2 hour spa experience
Includes a customized 60 min salt glow and body wrap, and a 60 min full body massage. : $175
Specialty Treatments

Warm Cocoa Butter Massage
Enhance your massage experience with our warm cocoa butter massage! Heated cocoa butter is blended into your massage oil, leaving your skin baby soft, while the soothing cocoa aroma enhances your relaxation experience. Cocoa butter also is a natural mood elevator, since the cocoa stimulates the release ofendorphins(like a chocolate bar without the calories). This treatment also contains shea butter, a natural anti-inflammatory.Soothing hot towels gently wipe the cocoa butter away while adding further warmth and relaxation.
Add-on to any massage service............$20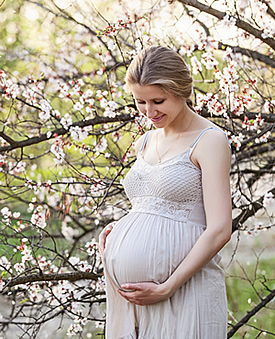 Prenatal Massage
Taking care of mom-to-be, massage helps relieve the discomforts of pregnancy and deepens your connection with your body, so important during labor. Massage during pregnancy is safe and has been shown to shorten labor time and hospital stays and to reduce complications and postpartum depression. Must be past eight weeks.
60 minutes......................... $90
75 minutes......................... $100
90 minutes......................... $110

Lymphatic Drainage Massage
Lymphatic drainage massage is a form of medical massage to detoxify the body and stimulate immune function. It alleviates pain, stress, depression, fibromyalgia, skin conditions, and arthritis, and is excellent for pre- and post-surgical care. Most important, it boosts energy. Our certified therapist, Anna Nielson, LMT will help you achieve your treatment goals. Click here for more info and pricing.

Edema Massage
Edema massage reduces swelling and pain in the entire body or in a focused area. It is a very light compression massage. At least 75 minutes is recommended for a full body massage, though a 60 minute targeted Edema massage is available. The 120 minute length is for those who would like the Edema massage for one area of the body and regular Swedish massage for other areas. Our certified therapist, Anna Nielson, LMT can help you decide the appropriate length of time for your massage.  It is safe during a healthy pregnancy.
60 minutes (for a targeted body part) ...... $80
75 minutes (minimum for full body) ......... $95
90 minutes............................................ $110
120 minutes...........................................$145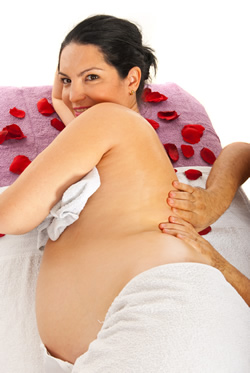 Prenatal Spa Package
Pamper the mommy-to-be with a full body massage and sugar scrub. Her massage will include the essential oils of lavender to relax her, cypress to reduce swelling, and citrus to combat fatigue. A tangerine and lavender sugar scrub will leave her skin as baby soft as the day she was born. Prenatal massage is perfectly safe during a healthy pregnancy. It can reduce stress, soothe aches and pains, and give her a well deserved indulgence.
120 minutes...............................$210
*Second or third trimester only

Prenatal Packages
Since massage is so beneficial during pregnancy, we're offering this special pricing just for her. She can resume massage at six weeks postpartum, or sooner with her doctor's approval (and this package may be used postpartum if she was not able to fit in all sessions before delivery). Pregnancy can be very stressful for mothers-to-be. It causes tremendous physical, hormonal, and emotional changes, aches and pains, swelling, and other discomforts. Massage alleviates them and has also been scientifically shown to reduce risk factors for premature delivery (a huge health risk for newborns), reduce labor time, pain, and hospital stay. Nurture the pregnant woman, and you nurture her unborn child.
Five 60 Minute Massages....................$360.00
Five 75 Minute Massages....................$400.00
Five 90 Minute Massages....................$445.00

Sports Massage
Aimed at maintaining optimal body condition for athletic training and events, sports massage helps both professional athletes and weekend warriors avoid injuries, recover more quickly from events, and maintain a body that is better in tune with its abilities. Pre-event massage focuses on warming up and stretching muscles so athletes can achieve maximal function earlier. Post-event enhances blood flow and recovery. During sports training, focused work on problem spots can improve and maintain flexibility in muscle, tendons, and ligaments.
Package pricing is available for sports massage. 60 minute sessions are available, but longer times are recommended for most sports massage needs.
60 minutes..................... $80
75 minutes......................$90
90 minutes......................$100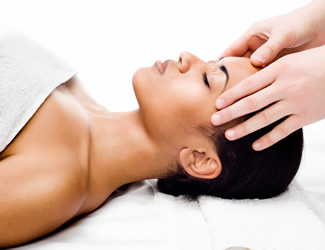 "Headache Tamer"
Massage relieves the tension that causes most headaches. Enjoy a soothing massage aimed at releasing the tension in your face, neck, upper shoulders, and back. Includes essential oils of peppermint and/or lavender, known for relieving headaches.
45 minutes..................... $70

Neuromuscular & Triggerpoint Therapy
This form of massage therapy works to release your sore spots with gentle, sustained pressure and stretching. It feels like a good hurt and is great for the relief of back pain.
60 minutes......................... $80

Reiki
Reiki means "universal life force energy" and is a holistic therapy for emotional, physical, mental, and spiritual healing. Reiki balances your body's energy so that it can better heal itself. For more details, visit Reiki on this site. Sessions include a brief discussion as well.
One session (45-60 minutes) .............. $80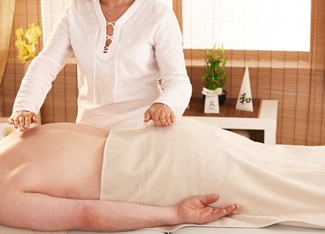 Reiki-ssage
This service combines the benefits of Reiki with massage for those who want to directly experience Reiki but also want some "hands-on" time. This is a deeply relaxing, balancing experience.
75 minutes .............. $90
90 minutes .............. $100
2 hours .................. $125

The Happy Coma
The ultimate in relaxation bliss! All the benefits of a Reiki-ssage, only with two therapists working on you at once - one massage therapist and one Reiki practitioner. This gives you the experience of a full body massage, plus a full Reiki treatment, all in one. Coined "The Coma" by original owner Rachel Hazelwood after she experienced this blissful offering.
60 minutes .............. $160
75 minutes .............. $180
90 minutes................$195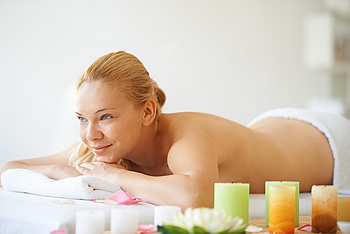 Massage Duo
Need lots of massage work done, but don't have the time?
Need extra relaxation?
Double the pleasure with our Massage Duo; two massage therapists working on you at once! This decadent service allows you to have the benefits of a two hour or two and a half hour massage, without the time commitment - not to mention the extra relaxation benefits of having four hands working your tired body into soft, happy putty.
60 minutes .............. $160
75 minutes .............. $180
90 minutes .............. $195
Call to book your appointment today!  843-640-2444

Kindly leave a voicemail if we are unable to answer ~
we are often in appointments but will respond as soon
as we are able.