About Your Massage Therapists
Our therapists are Nationally Certified, Licensed Massage Therapists who have been practicing massage for a minimum of 3 years. With different backgrounds and eclectic training in Swedish Massage, Deep Tissue Massage, Hot Stone Massage, Triggerpoint Therapy, Myofascial Release, Prenatal Massage, Lymphatic Drainage Massage, Edema Massage, Reiki and more, they are sure to offer you a good fit for your wellness needs.
Anna Nielson, LMT #6572, Owner / Reiki II
Anna studied massage at the North Georgia Technical College, and was presented with an award for the "Most Asked For Massage" by her peers, professors, and clients. After completion of her required massage courses, she worked as a student massage therapist and completed an additional 200 hours of student training. Shortly after receiving her massage licensing, Anna added Reiki training to her healing reportoire. She studied traditional Usui Reiki and is a Reiki II practitioner, which she incorporates gently into her massage techniques. Anna is also available for Reiki sessions.
Anna's massage is comprised of gentle, soothing strokes, while making her clients feel relaxed and well grounded. Anna's down to earth personality and comforting repoire with her clients, combined with her intuitive ability to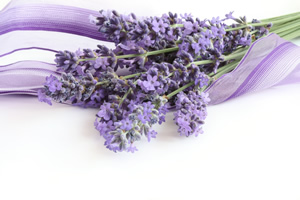 "see" what the muscles are "asking for" gives her massage a unique edge. Anna has also trained extensively in lymphatic drainage massage, and offers this highly specialized service at Healing Hands.
When Anna is not massaging, she is spending time with her husband and two children, as well as extended family.
Anna is also a bit of a "jack-of-all-trades" and shortly after starting with Healing Hands in 2009, surprised us with repairing our sink in a few minutes while we were looking up the phone number for the repair person! Her diverse background also enables her to easily relate to people from a wide variety of backgrounds.
When the original owner decided to sell the business, she first approached Anna, who has owned Healing Hands since 2013.
"I always leave very relaxed and always feel great for the next week." - 5.21.11
Call to book an appointment!  843-640-2444
Kindly leave a voicemail if we are unable to answer ~
we are often in appointments but will respond as soon
as we are able.